HOW DARE YOU STEAL MY PICTURES!!! 

INFRIGINED COPYRIGHTS!
REMOVED BY THE ORIGINAL AUTHOR. 
PLARGIZED!
The Hitman Bundle
Edit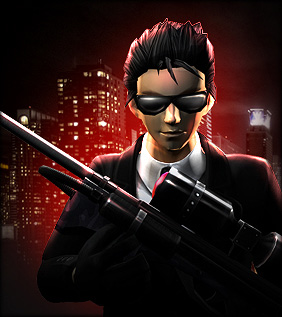 The Deliverator is also available in the Hitman Bundle for $10.00 USD. The Hitman bundle includes, The Deliverator, Sunglasses, Black Suit Pants, Super Spy Jacket, Leather Dress Shoes, 3 Recharable Spring Grenades and The Black Corps Gloves.
Ad blocker interference detected!
Wikia is a free-to-use site that makes money from advertising. We have a modified experience for viewers using ad blockers

Wikia is not accessible if you've made further modifications. Remove the custom ad blocker rule(s) and the page will load as expected.